Dark Funeral - In The Sign BODYSUIT [LTD]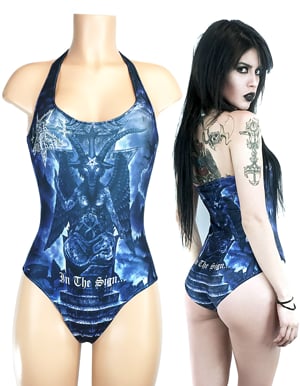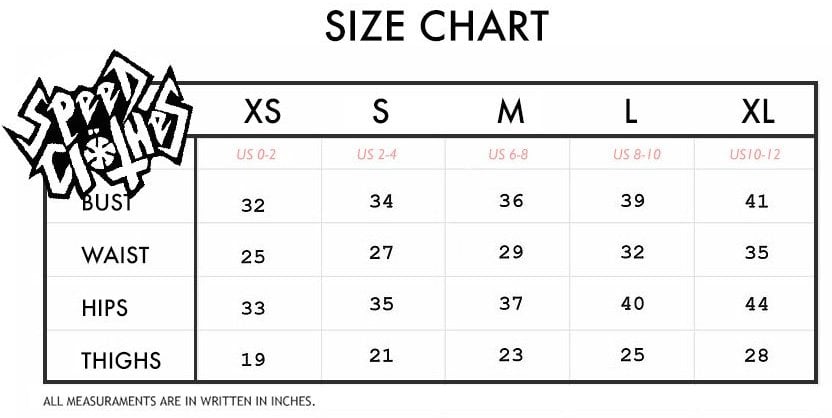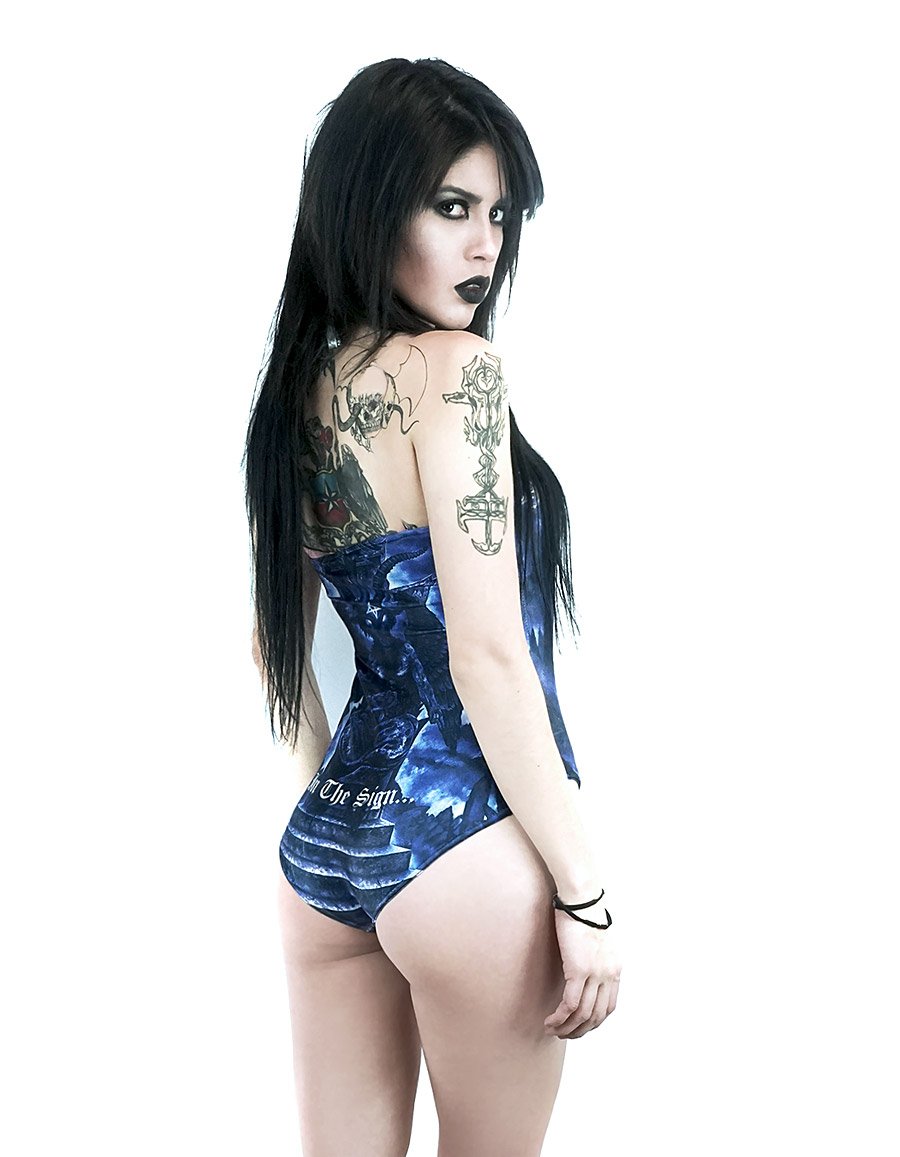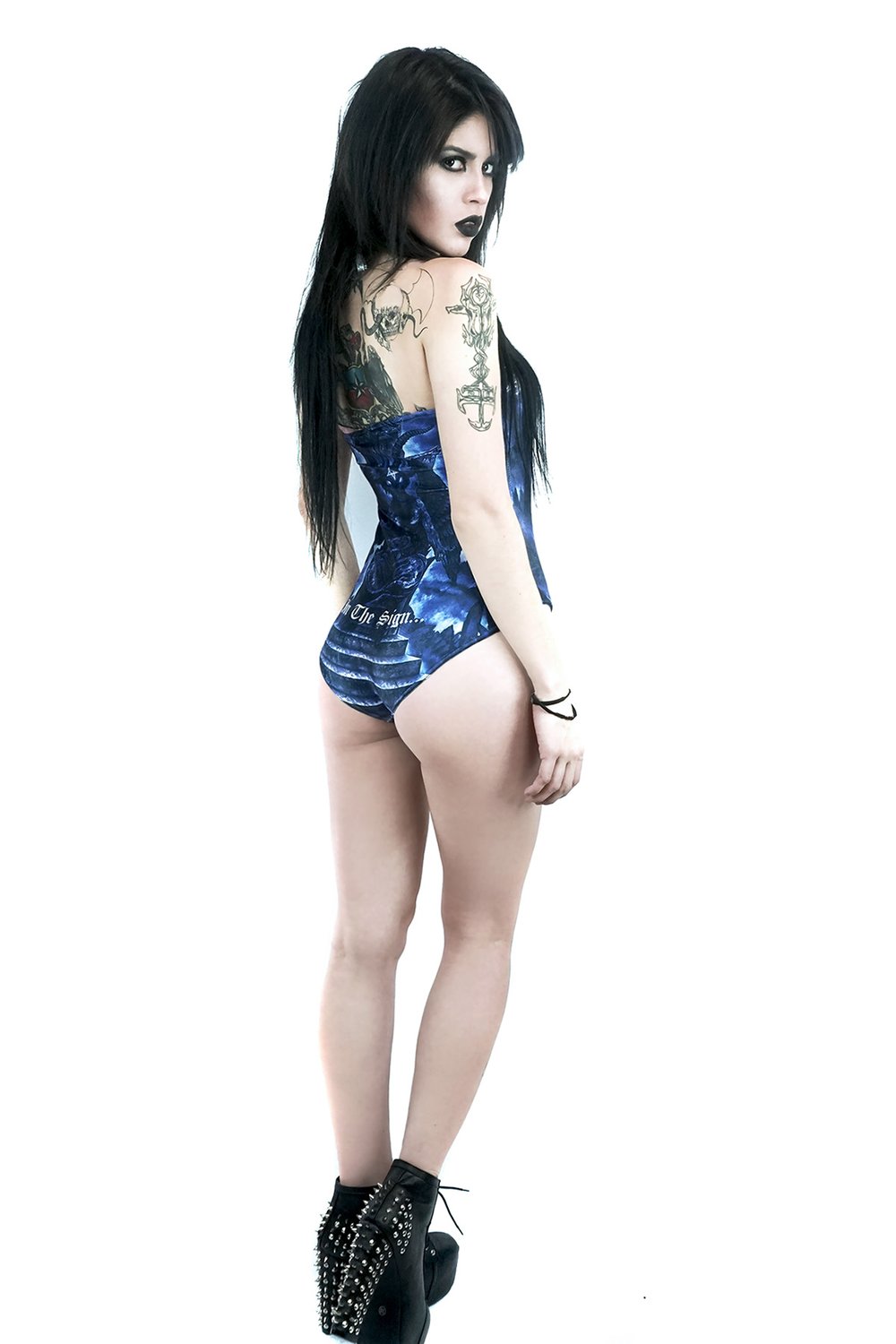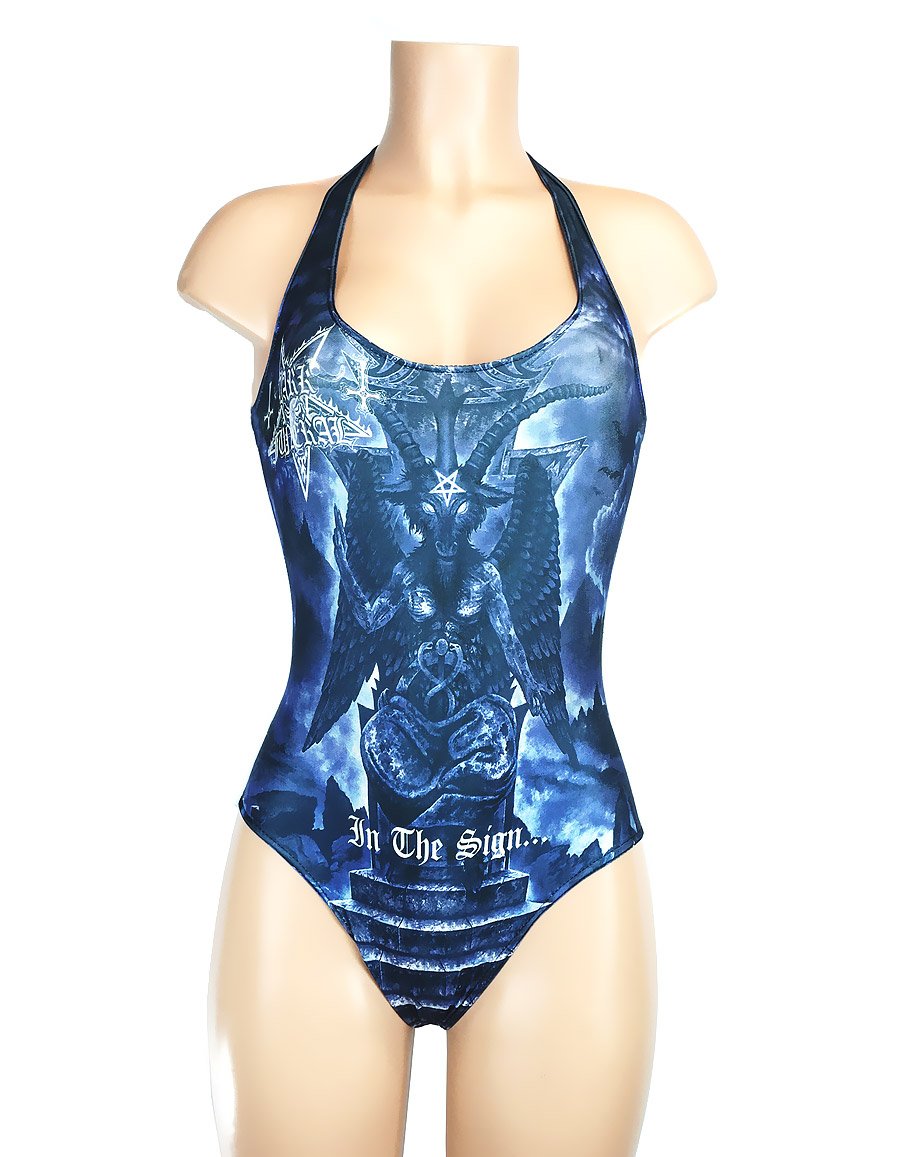 Official and limited edition Dark Funeral "In The Sign" Halter bodysuit
Super stretch!! Four way expandable. 88% Spandex 12% Polyester.
Officially licensed DARK FUNERAL one-piece bodysuit with mid-low open back. These bodysuits are made for everyday wear and DO NOT have the interior lining like Speed Clothes swimsuits and depending on the graphic may be slightly transparent if worn in water.
Since this item only is available in very few ex, we will not accept returns if you choose the wrong size.
*Luxurious, lightweight spandex fabric with silky soft touch
*High quality image printing with vibrant color. The artwork has been graphically re-designed for this item.
*The artwork is printed into the spandex and will never crack or fade
*Machine wash safe. Machine dryer not recommended. Low iron if needed.
*Material: 88% Poly & 12% Spandex, 4-Way Stretch, Satin finish.
BODYSUIT Size-Chart
X-Small: Bust: 33 | Waist: 25 | Hips: 33 | Length: 31
Small: Bust: 34 | Waist: 27 | Hips: 35 | Length: 31
Medium: Bust: 36 | Waist: 29 | Hips: 38 | Length: 32
Large: Bust: 39 | Waist: 32 | Hips: 40 | Length: 33
X-Large: Bust: 41 | Waist: 35 | Hips: 43 | Length: 34
All Sizes are in inches
Convert inches to CM here: http://www.inches-to-cm.com
FIND SIZE CHART IN IMAGES!
* Measurements should fit with your own body measurements.
If in between sizes it's recommended to go up one size.
By shopping here you support & buy directly from the band!
ATTENTION - How the corona virus is affecting our deliveries
Due to the Coronavirus the shipment of your order can take longer than normal. Information is provided here about how deliveries are being affected by the ongoing spread of the corona virus. This page is regularly updated, based on the information available at the time of publishing.
To be sure deliveries is possible to your country, please check here:
https://www.postnord.se/en/about-us/how-the-coronavirus-is-affecting-our-deliveries
Orders coming in when the band is on tour will be shipped out once we're home again. Tourdates: bnds.us/iexs8t