Dark Funeral '25 Years / Baphomet' T-Shirt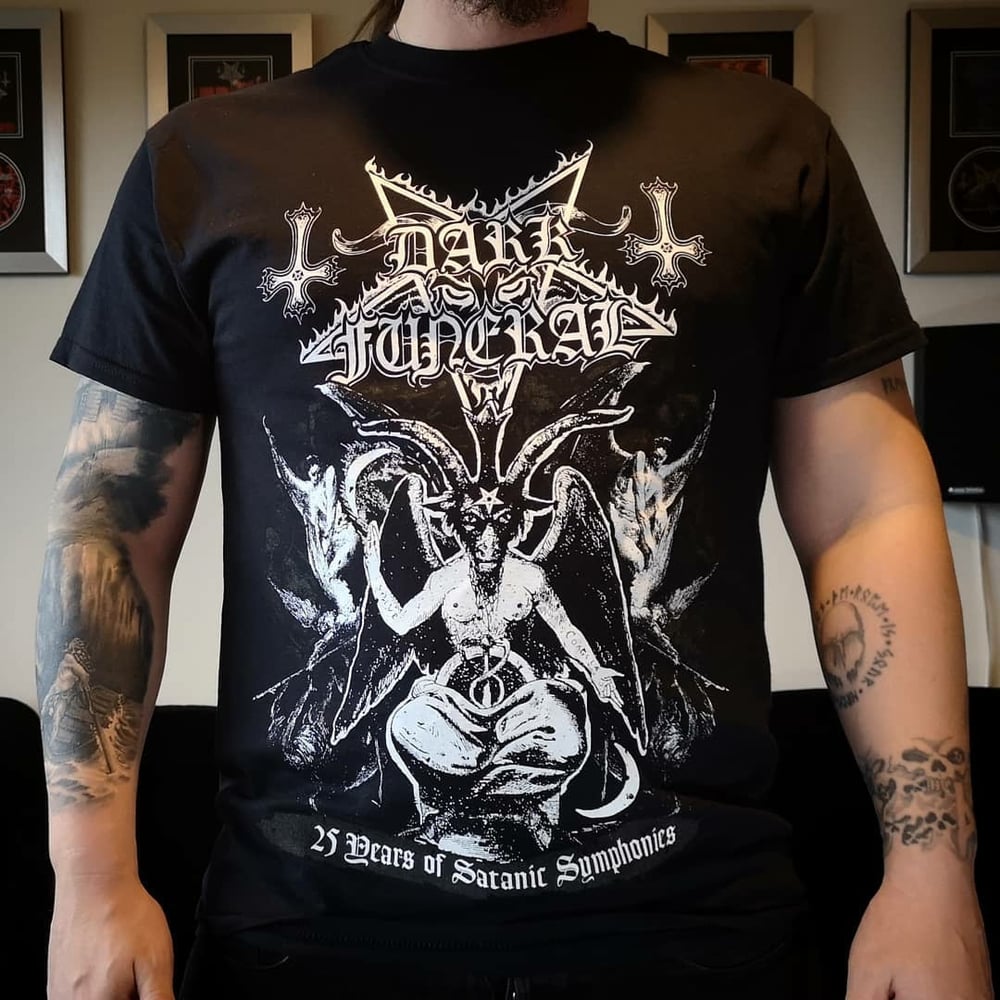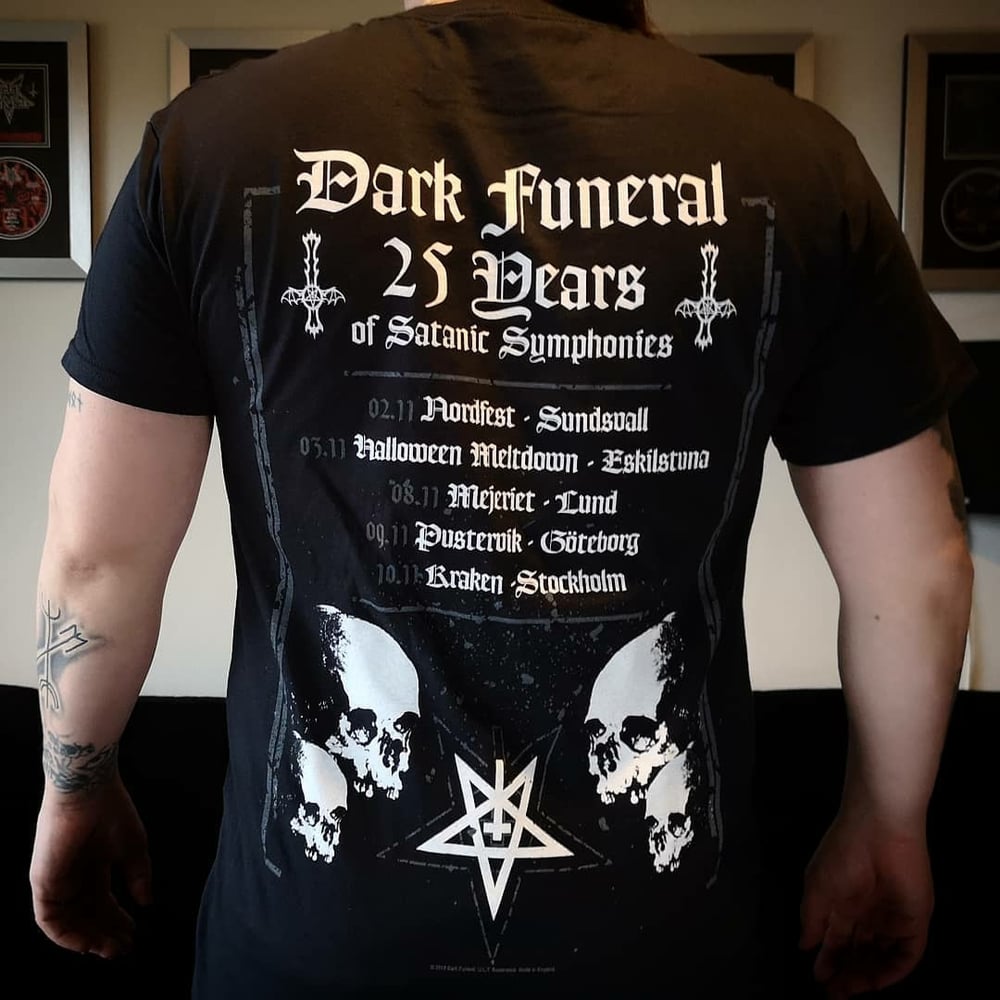 25 Years Anniversary - Sweden Tour T-Shirt. Limited edition!
If your size isnt available here, please check our main webstores at www.diaboliswear.com (choose Europe/World or North America)
ATTENTION - How the corona virus is affecting our deliveries
Due to the Coronavirus the shipment of your order can take longer than normal. Information is provided here about how deliveries are being affected by the ongoing spread of the corona virus. This page is regularly updated, based on the information available at the time of publishing.
To be sure deliveries is possible to your country, please check here:
https://www.postnord.se/en/about-us/how-the-coronavirus-is-affecting-our-deliveries